Tales from the Library
machsabre

(-O:@-)

Posts: 472

Post by machsabre on Jun 19, 2019 20:36:45 GMT -5

"No matter where you go... There you are."
Shoutbox
ROY FOKKER MEMORIAL SHOUTBOX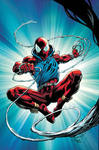 iacon45
:
Thanks to IDW, if I ever got Siege TC, he'd go on my Autobot shelf so if I ever get him, Redwing could take his place on the seekers...God I miss IDW 1.0 TC...
Sept 19, 2019 3:33:57 GMT -5

*